Good Neighbor Fund has assisted over 700 residents
Special Thanks Bria Light, Telluride Daily Planet Staff Reporter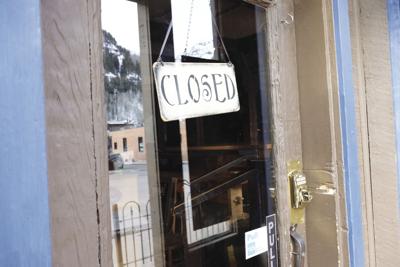 When the COVID-19 pandemic sunk its proverbial teeth into nearly every aspect of daily life last spring, it didn't cause the same harm to everyone. While its physical impact exacted the most punishing toll on the elderly and those with health complications, its economic toll sliced most severely through certain sectors of the workforce. In a resort town like Telluride, restaurants and bars shuttered, hotels grew quiet, and the ski lifts slowed to a stop. Destination weddings were canceled in droves, festivals were axed and tourism the region's economic lifeblood ebbed suddenly from a spring break torrent to a torpid trickle, and then stopped.
Almost overnight, the ski town's legions of servers, bartenders, lifties, retail workers, small business owners, massage therapists, musicians, cooks and cleaners were left flat on their heels, staring agape at the cloud of dust as the tourists beat a hasty retreat, and along with them, the source of the income they relied upon to pay the bills in an expensive locale.
For service industry workers, many of whom were already familiar with the paycheck to paycheck reality of making ends meet in a seasonal tourism economy, the onset of the COVID-19 pandemic ushered in a new level of stress and financial insecurity as work evaporated. As savings dwindled and the economy slumped, hundreds of area residents reached out to the Telluride Foundation's Good Neighbor Fund, the nonprofit's emergency assistance program that offers one-time hardship grants for basic needs like housing, food, and medical and behavioral health costs.
"Throughout COVID, we had two economies," Telluride Foundation CEO Paul Major said. "We had two sets of people that were feeling the impacts very differently. A lot of people didn't lose work, they didn't lose any income, and they worked at home. Then there was a whole group of people in our community who lost their jobs, had their hours cut back, couldn't pay rent, couldn't put food on the table. It's not just Telluride. It was, frankly, across the country. COVID exposed that we really have two groups of people being affected very differently."
Of those that found themselves behind on rent and pinching pennies to cover basic expenses, over 700 local individuals and families applied for and received grants from the Good Neighbor Fund.
One such family, Don and Isabel, whose names have been changed for privacy, received critical assistance after Don contracted severe COVID-19 and was hospitalized for several weeks. Isabel increased her work hours, but it wasn't enough to make up the difference. A grant received from the Good Neighbor Fund helped the couple make their rent payments for two months while Don regained his ability to work, and helped connect Don with an emergency Medicaid plan to help with the hospital bills.
Another young family, John and Kathy, found themselves in dire financial straits when the pandemic forced a cutback of hours at John's hotel job. The couple, parents to a new baby, feared eviction after falling behind on rent. After reaching out to the Good Neighbor Fund, they were able to make rent and get connected to other social resources to stay afloat until work came back.
"It's a lesson learned that when you have an economic disruption or collapse, the people that are the most vulnerable are the ones most impacted," Major said. "That's not rocket science but it's often not the headlines. They're the ones that get hit the hardest."
Since March 2020, the Telluride Foundation has distributed over $1.5 million across three counties, with 78 percent of those funds going towards requests for rent assistance. Recently, the foundation reached out to grant recipients from the past year to check in with families. For many, the situation improved as jobs returned over the summer, though many continue to struggle with the economic depletion and stress wrought by the past year.
Katie Singer, the foundation's donor relations and event director, expressed her gratitude for the multitude of donors whose generosity helped sustain hundreds of the region's community members and essential workers.
"We're so thankful to see people getting back to work and getting back on their feet, and to have been able to bridge the gap where we were able to," she said.
At present, the Good Neighbor Fund is on hiatus, wih the exception of resources through the Ouray County Response Fund and San Miguel County Behavioral Health Fund. In short, after both an influx of donations and an influx of need at the front end of the pandemic, the fund has become depleted.
"We have suspended applications because we ran out of money," Major said. "So we are trying to build up enough that we can open up the fund again."
Federal relief programs like food stamps (SNAP), Medicaid and other social support programs may offer relief to those currently struggling, he said, noting that Tri-County Health Network also offers bilingual and bicultural staff who can help navigate the application process for such programs. The American Rescue Plan, President Joe Biden's stimulus package, injected funds into the medical insurance subsidy program, so many of those who pay for a subsidized health insurance plan on the private market are eligible for a reduction in their monthly payments.
Community generosity, channeled through the Good Neighbor Fund, offered a helping hand for many residents during the past year, something for which many recipients expressed deep gratitude. But the lesson remains that for some, hard times have yet to pass, and assistance can be crucial.
"There are still people struggling and still in need," Singer said. "We are still raising funds."