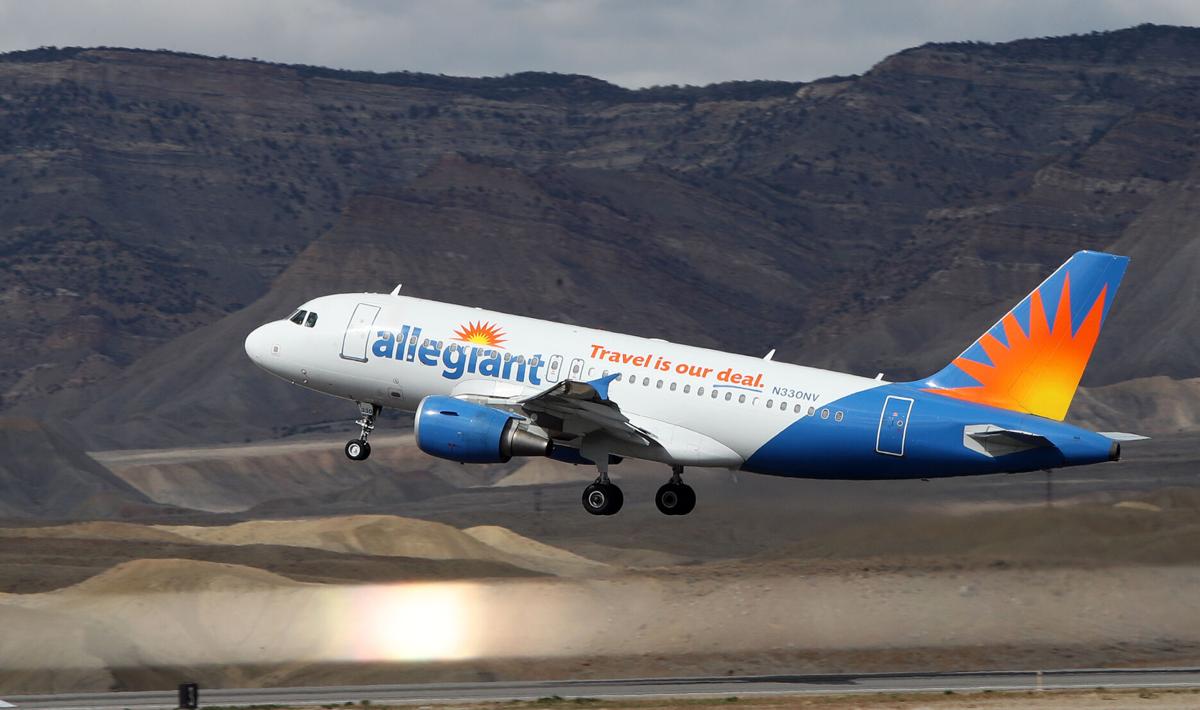 Photos by Christopher Tomlinson/The Daily Sentinel
An Allegiant flight takes off from Grand Junction Regional Airport for a flight to Las Vegas in April. Allegiant is one of six airlines currently servicing the airport.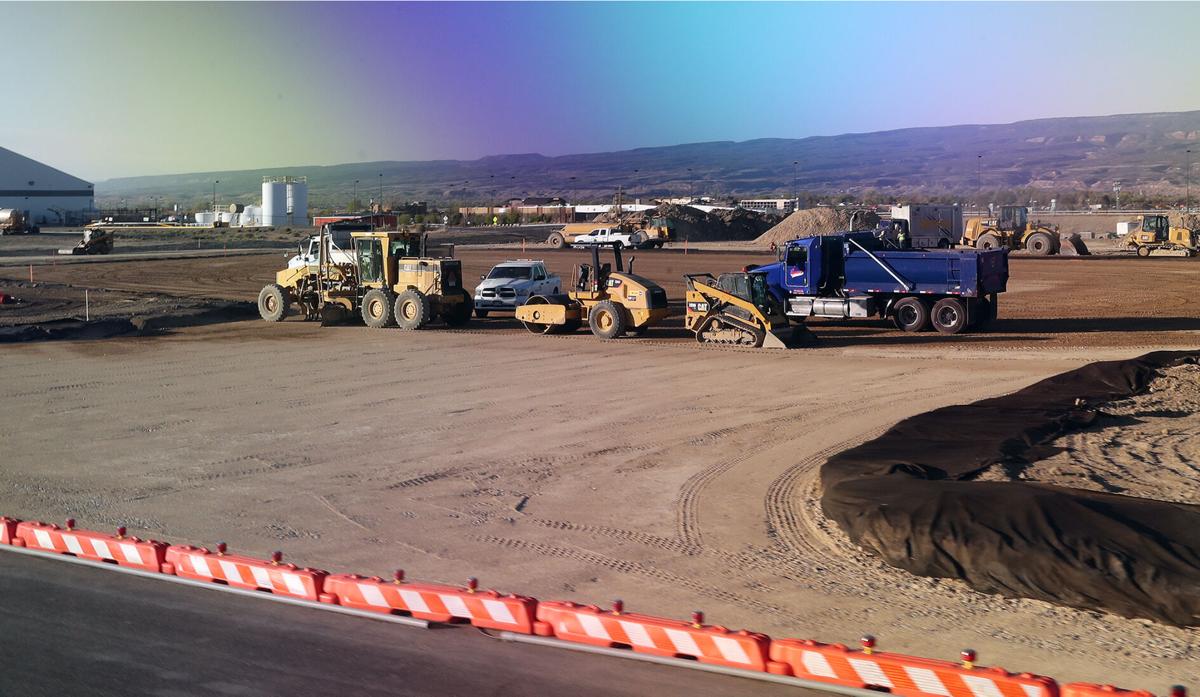 Christopher Tomlinson/The Daily Sentinel
Ramp construction at Grand Junction Regional Airport is one of the numerous improvement projects in the works.

The Grand Junction Regional Airport has been recognized as Airport of the Year by the Colorado Department of Transportation (CDOT).
The award comes as the airport is gearing up for its busiest summer ever, with 18 scheduled flights per day, according to airport Executive Director Angela Padalecki.
According to a CDOT press release, the Grand Junction Regional Airport is the third-largest in the state and the largest on the Western Slope.
"Under the direction of the GJT's Airport Director Angela Padalecki, the airport has undertaken major airport improvement projects including the construction of a new aircraft run-up area, and the rehabilitation of the airport's east air carrier aircraft apron," the release said.
Diane Schwenke, Grand Junction Area Chamber of Commerce president and CEO, said Monday that the airport is both a driver and a tool for economic development in the area.
Having a good airport helps attract businesses in industries such as tech and advanced manufacturing that need to be able to fly to other offices or to see clients, Schwenke said.
The airport generates economic activity that goes back into the community, Schwenke said. Dollars spent at the airport are "turned over" two or three times in the area, she said, which means that money spent at the airport goes back into the community as worker pay, which is then spent elsewhere
The award should help instill confidence in people that they don't have to fly into Denver, then drive here, Schwenke said.
Schwenke also lauded the efforts of the airport's administrative team.
"This wasn't just handed to them, " she said. "They deserved it."
Per the news release, "Airports recognized with this award are characterized by effective, consistent and proactive leadership, along with robust community support and benefit."
They also, according to the release, demonstrate values that fall in line with the CDOT Division of Aeronautics mission to advance a safe, efficient, and an effective statewide air and space system through collaboration, investment, and advocacy."
The award was presented Thursday at a meeting of the Colorado Aeronautical Board in conjunction with the Colorado Airport Operators Association's spring conference in Telluride, according to the release.
Six airlines service the airport, including two new carriers that started recently.
Avelo Airlines, which uses Burbank, California, as its hub, had its first flight into Grand Junction on May 9. Frontier Airlines had its first flight to the airport on June 8.