Lucchese opens store in Telluride
The Western wear lifestyle brand expands in Colorado
Special Thanks: Telluride Daily Planet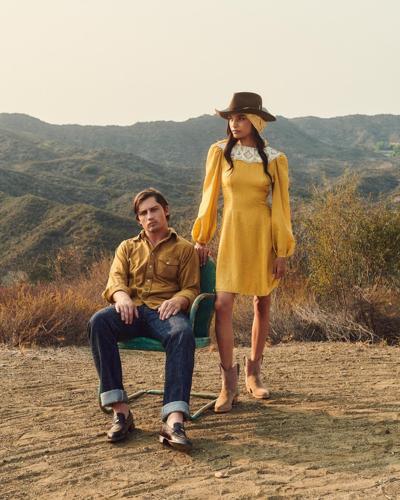 Lucchese recently announced its second brick-and-mortar store in Colorado and first in a ski destination town, as the brand's Telluride store opened in March at the Madeline Hotel and Residences, a Forbes Recommended ski-in/ski-out resort at 568 Mountain Village Blvd. in Mountain Village.
Founded in Texas in 1883, Lucchese is the epitome of the authentic American West, offering customers a wide range of products to enhance their lifestyle. The brand offers everything from footwear and apparel to housewares and accessories.
This will be Lucchese's first store in Telluride and second in Colorado with their continued national expansion. The opening builds on Lucchese's Colorado presence with their Denver location that opened on Dec. 3, 2021, and a pop up in Steamboat at the Grand Hotel during MusicFest in January this year.
"With its expansive open spaces, vast ranches and rich Western history, Colorado is a natural fit for Lucchese," a Lucchese spokesperson said in a recent news release. "Telluride is rich in Lucchese fans, and we thought it was the perfect place to open our first mountain town location. We look forward to being able to serve our customers, both locals and travelers, in this new store."
The Telluride store celebrates Lucchese's long-lasting heritage as stewards of the Western culture and lifestyle. Each Lucchese store presents a similar environment and Western motif using warm tones and natural elements such as wood and leather. Products will be presented throughout the store in Lucchese's bespoke, rustic hickory display cabinets and the walls will be covered with photos highlighting the bootmaker's 139-year-old history.
Lucchese's Telluride customers can create a custom boot with an elaborate option set of handmade El Paso boots and hand-dyed leathers. They may choose anything from color to boot style to type of leather used. These custom boots are especially popular for weddings, where wedding parties add the special date to their boot, adding a Western touch to the big day and pieces that will become family heirlooms.
The Telluride store will include the made-in-Texas feel familiar from other Lucchese stores, with some added Colorado-centric classic design motifs, such as antlers, deer hides and Western patterns exclusive to Telluride and Denver. A custom bench made from juniper wood by local artist David Guffey will offer a place for guests to remove their ski boots and put on their Lucchese boots. The store will carry men's and women's boots, apparel, travel bags, candles, home accessories, wallets, belts, and more.
Texas-based Lucchese is a legendary bootmaker and iconic brand of the American West. Applying the same craftsmanship principles and techniques since 1883, Lucchese artisans use only the finest leathers, preeminent materials, and a proprietary twisted cone last to construct boots of unrivaled quality, fit, comfort and style.
The brand started when Salvatore Lucchese immigrated to the United States of America in 1883. He reportedly arrived in Galveston, Texas, by ship, which sailed from Palermo, Italy. Salvatore Lucchese arrived with his brother Joseph Lucchese.
Salvatore and Joseph Lucchese then moved to San Antonio, Texas, to set up a bootmaking shop at Fort Sam Houston, a United States Cavalry School in San Antonio.
Since those humble beginnings, the brand grew to become known for its quality and durability. Bing Crosby, Jimmy Dean and former president Lyndon B. Johnson have even owned a pair of Lucchese boots. In 2011, the company was named as the official boot of the Dallas Cowboys cheerleaders.
For more information about the brand, visit lucchese.com brand, or on social media channels, including Instagram (@lucchese), Facebook (@lucchesebootmaker) and Twitter (@lucchese1883).